Grootbos Foundation
From its very inception, The Grootbos Private Nature Reserve based in the Overberg was always going to be more than a luxury travel destination.
The Grootbos Foundation was set up in 2003 as a non-profit organisation that would work to conserve the critically endangered fynbos, while also focusing on the training and skills development of the surrounding communities.
Our Projects
Grootbos owners the Lutzeyer family established The Grootbos Foundation in 2003.
Beyond our programmes, we conduct research into ecological, educational and social issues – and then craft impactful solutions.
Your stay at Grootbos leaves a positive impact behind you when you leave.
Community. Culture. Commerce. Conservation.
We're an organisation dedicated to empowering others through ecotourism, enterprise development, sports development and education.
All of our projects are replicable and scalable, with many generating their own income or becoming partially self-sustaining. From coaching soccer, computer training to clearing alien vegetation, each programme has been carefully considered to build a brighter future for the people who live here, as well as the environment.
See Foundation Website
The Grootbos Florilegium
FLORILEGIUM (flôrəˈlējēəm).
A collection of illustrations featuring plants from a specific garden or region.
Where Nature Meets Art
Discover the Grootbos Florilegium, a unique collection of botanical illustrations by a collaboration of local and international artists. The collection depicts the rare, endangered and charismatic plants found on the Grootbos reserve and surrounding regions. What makes these artworks even more distinctive is the inclusion of insects, pollinators and other creatures associated with the flora.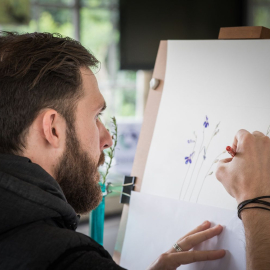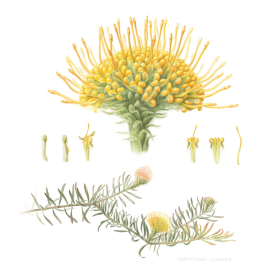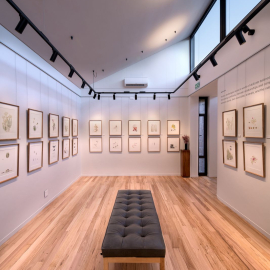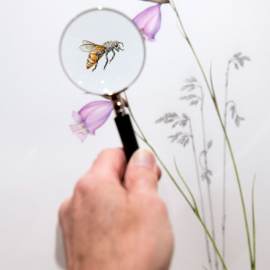 IMVELO

Condé Nast Traveler's annual Green List

Best in Poverty Reduction

Best for Conservation of an Endangered Species

Finalist: Tourism for Tomorrow Awards
Get Involved
"Every action we take is designed to have a positive impact on the local community and environment".
Be inspired. Make a difference. Change their story.
Keen to know more? We recommend going on our Living the Future tour, to see and experience our projects first hand. You'll be inspired and develop a deeper understanding of what makes Grootbos so special.
The Grootbos Foundation is a registered NPO, is audited annually and all funds generated go towards programme delivery. Please email us at info@grootbosfoundation.org for more information if you wish to make a donation.