BOTANICAL ART MASTERCLASS
Spend 5 unforgettable days in the heart of the Cape Floral Kingdom, experiencing its magnificent flora and capturing its beauty through art. In this special masterclass, two renowned international artists will guide you through a journey of exploration and creative expression through the wonders of botanical art.



CAPTURE THE COLOURS, TONES AND TEXTURES OF THE MAJESTIC FYNBOS FLORA
From research expeditions in the field to sessions in the studio, this unique botanical masterclass celebrates botanical accuracy and artistic excellence, every step of the way.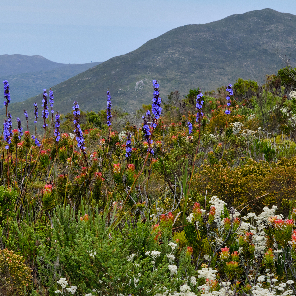 With over 900 species of fynbos, Grootbos Private Nature Reserve and the Cape Floral Kingdom are globally renowned for their biodiversity. The region and its flora have inspired artists, conservationists and eco-tourists for decades.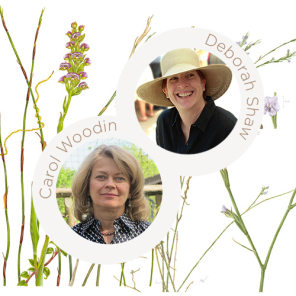 Two renowned international artists will share their skills and expertise in a hands-on practical course, focused towards the completion of an artwork. The course also includes stimulating lectures on botanical art and conservation.
Studying and capturing the fynbos flora in their natural habitat is a once-in-a-lifetime experience. Participants will also have access to our specialised team of conservation experts, who have dedicated themselves to these natural treasures.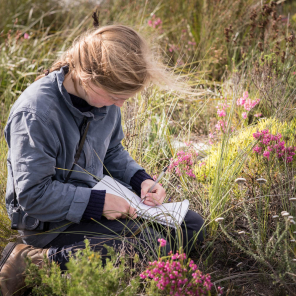 Grootbos is a world leader in sustainable tourism, committed to research and innovation. The team's philosophy extends beyond conservation, constantly pioneering new paths for progressive eco-tourism.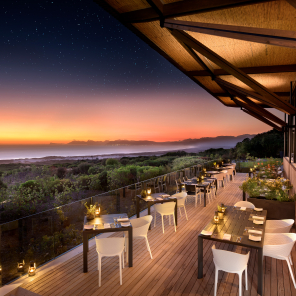 ABOUT OUR INSTRUCTORS
The first of its kind in Africa, the Grootbos Florilegium is honoured to welcome two international artists, who will share their expertise and inspire fellow botanical art enthusiasts. Their masterclass will be a journey of exploration and appreciation, capturing natural wonders through the precision and beauty of botanical art.

Reserve your place for the opportunity to capture the splendour of the fynbos under the guidance of renowned botanical artists, and enhance your botanical art skills.
Enquire Now
Course Information
Course information:

Course Date: 26-30 October 2023
Venue: Grootbos Private Nature Reserve
Cost: R6500pp includes tuition and a daily lunch, accommodation excluded
Bookings: shana@grootbos.co.za


Inclusions:
A 5-day masterclass led by renowned international artists
Daily lunch provided
Engaging lectures covering various aspects of botanical art and conservation
Guided nature excursions aimed at collecting field information from observing specimens
Exclusions:
Accommodation during the masterclass
Course Details
Course Summary:
In this masterclass artists will choose their subject from plants provided and then visit the plants in situ to observe and sketch them in their natural habitat.
Field information will be collected accurately and quickly through drawing, watercolor studies, and photography.
Returning to the studio, compositions will be designed while paying attention to botanical accuracy and aesthetics. Compositional drawings will be transferred to either paper or vellum.
Through lecture, demonstration, and hands-on practice, artists will learn to manage multiple layers of watercolor drybrush, capturing rich color, shaded form and surface textures of Fynbos flora, while retaining botanical accuracy of their subject.
By the end of the five day course, artists will have a painting completed or nearly so. Carol and Deborah will also provide lectures on contemporary botanical art and conservation.
CONNECT WITH US FOR MORE INFORMATION
Contact Details



Physical Address
Grootbos Private Nature Reserve, R43, Gansbaai, South Africa, 7220
Explore the legacy of the Grootbos Florilegium
Where the natural splendour captured in every artwork is an expression of the Grootbos purpose.